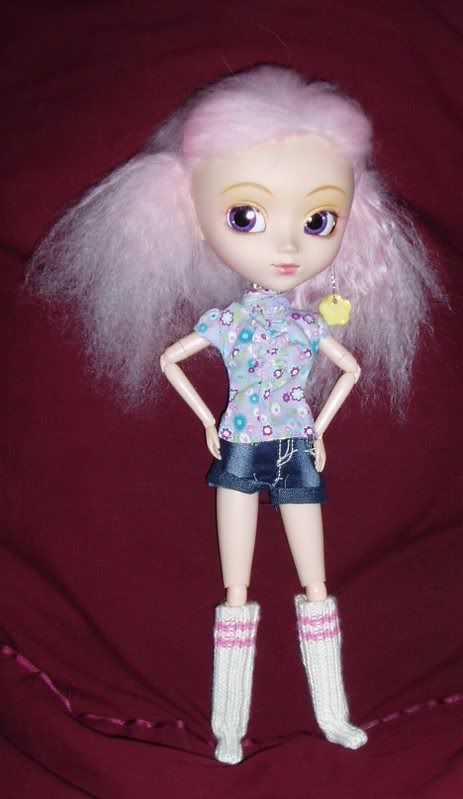 I broke down and knit some little socks and leg warmers for the dollies and they are really, REALLY cute!!!
I went on a sock yarn binge yesterday because of them. I am seriously considering selling them.
I can't decide which are my favorite!! I really like the pink striped socks, but I also luv-luv-luv the leg warmers on the right!!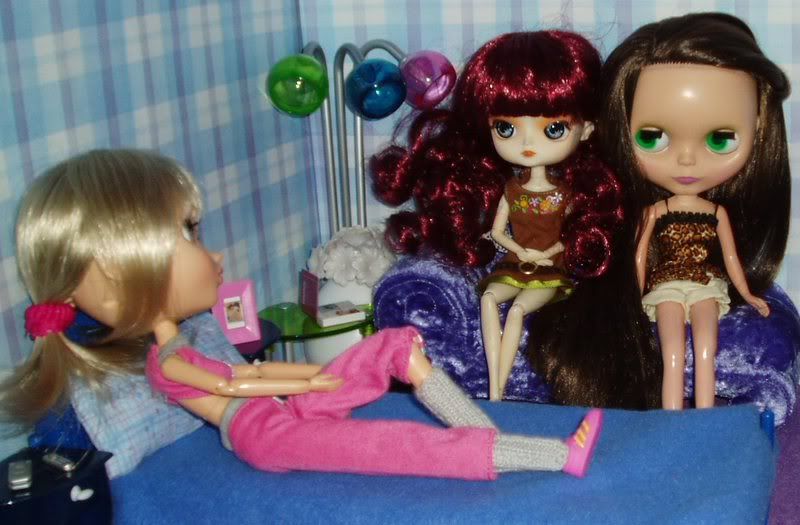 Perez really likes her gray ones. These are socks that started everything. It doesn't hurt that they are a current
Project Spectrum
color.
Utena is getting excited about the cruise. She has already packed her bags and has them waiting in the living room. She hopes that she brought enough clothes.
The other girls really aren't that jealous. They don't want to fall overboard!!!