More icky weather. Ok. Maybe just icky driving weather and perfect knitting weather!!
Today, I've been working on my Thank You For Not Smoking Socks while watching
Greys Anatomy
. They have been neglected all week, but I am hoping to finish them this weekend. Once I get past the 2x2 ribbed leg, it seems to go really fast.
If I finish that, I might work on another afghan square or on the neglected Baby Brother Blanket.
---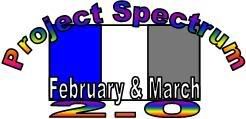 Here's a pic of Mimi checking out the icey tree in her warm clothes!
---
Your Mind is PG-13 Rated

Your mind is definitely a little dirty. You're naughty, but not trashy.
You don't shy away from a dirty joke, and you're clearly not a prude.