Amy wanted to know if I went the the Nascar race last weekend. No.... I didn't.... We had a ton of stuff going on which included two birthday parties and homework. I wish we had. At least
Wizard World
is this weekend and we already have tickets for that!!

Little touches are still needed, but the house is done!!! I even have left over furniture that

might

make an appearance in the TIB Buy & Sell forum or eBay.
You can't see the flower shaped coffee table, but I left the top pink and painted the rest of it green!!! The yellow chairs (formerly pink) are from a fellow TIB member, Kates2Boys.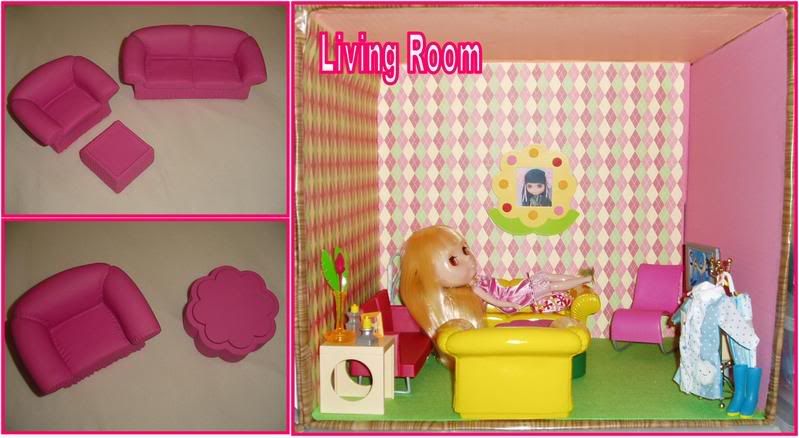 The afghan is made from Lion Brand Magic Stripes yarn and has been hand knit by yours truly!!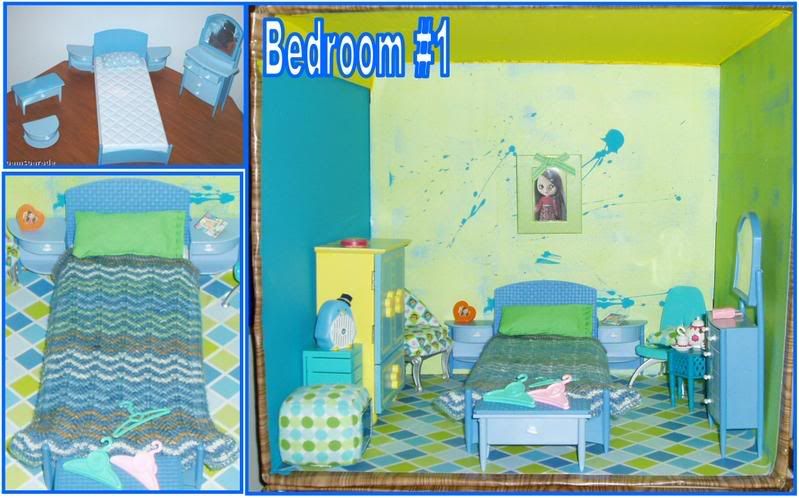 No before pics on the bathroom. I just repainted the shelf by the tub.
And for the whole house... Notice the 'basement' storage drawers under it. Those were added after the house was complete.