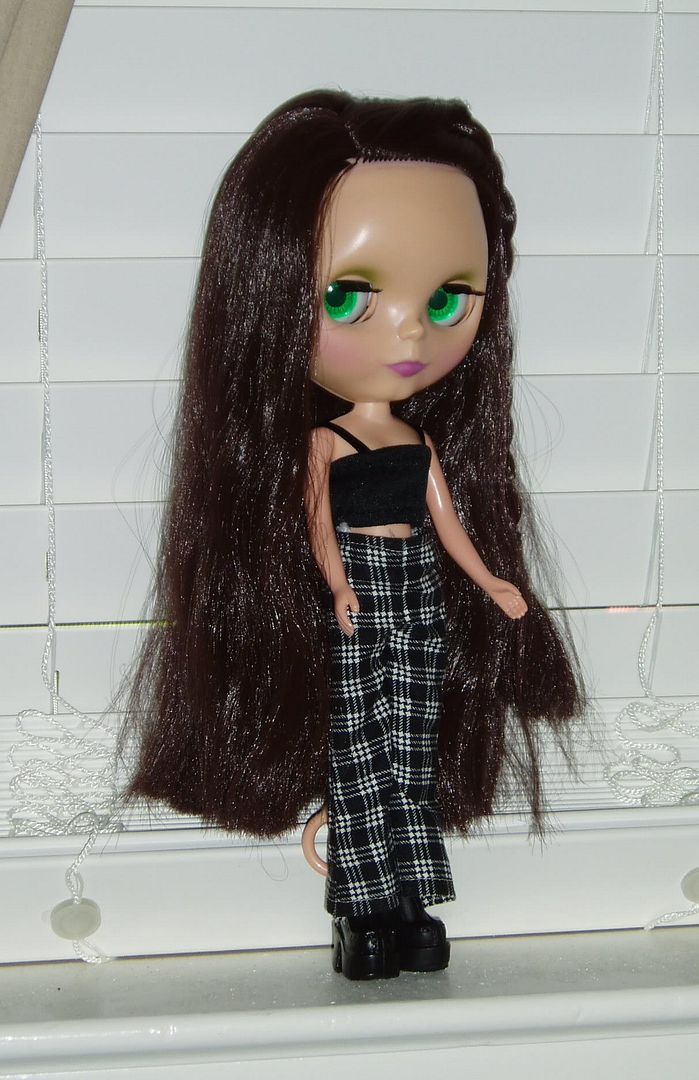 And also, a sweater (soon)!!!


I used the pattern for the Bellbottom Pants from the BlytheKenner Yahoo! Group.

It's funny. If I could make these pants in my size, I would wear them!! I already have green/black plaid, pink/purple plaid, brown/blue plaid pants!!!

I am also making a small album of all the things that I make for her, kind of like my knitting journal, but without text.

I have also been playing with Flickr and Photobucket. Flickr only lets you have 3 albums with a free account. You would think, since I have AT&T Yahoo DSL, they would upgrade my account or something, because Flickr is a Yahoo company. This is why I started a Photobucket account, too!!

Blah blah blah!!! You get the idea!! LoL

Blyss says HI to her girlfriends, Kiki & Simone!! She also says that she needs a better quality pic for her scrapbook!! You know, one that will print out well at 4x6...